Texas Mayor Indicted in Pup-napping Case
Saturday, January 19th, 2008 at 9:32 am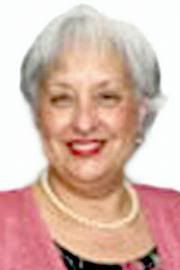 Doesn't it speak well when you have a town's leading citizen at the head of a warped and twisted conspiracy about a dog? Well Alice, Texas Mayor Grace Saenz-Lopez has just been indicted on two felony counts of tampering with evidence and concealing evidence related to a neighbor's dog.
This story started this past summer when neighbor's of Saenz-Lopez, Rudy Gutierrez and Shelly Cavazos and their kids, went on vacation and asked Saenz-Lopez to watch their little Shih Tzu, Puddles. Just a day later Saenz-Lopez called to tell Gutierrez and Cavazos that Puddles died.
Fast forward about three months to when a relative of Cavazos saw Puddles at a dog groomer. When confronted Saenz-Lopez refused to return the dog.
"I think they are in complete shock. Every day there is some new twist and turn they did not expect," lawyer Deeann Torres said of her clients.
"It seems [Saenz-Lopez] has just taken an amazing affection to this puppy. She doesn't treat it like a dog. She treats it more like a baby. And she thinks she can raise it better and has a right to," Torres said.
Then we have a civil and criminal lawsuit against the Mayor for the stolen dog and recall efforts to get the Mayor out of the office and lots of national publicity.
Now we have indictments because Mayor Saenz-Lopez decided to circumvent the law, probably worried that she'd lose custody of the dog, Puddles, which she renamed Panchito, in the civil proceedings. On January 13, she called to report the dog missing claiming that it was most likely stolen by Gutierrez.
When police searched the Gutierrez property they found no signs of the dog. It was actually a television reporter who found the dog at the Mayor's twin sister's house about 10 miles away in Ben Bolt.
"A television reporter came to our police department to report what he had discovered, and at that time we filed reports against [Mayor] Grace [Saenz-Lopez] and Gracie [Garcia] for fabrication or tampering with evidence," Alice Police Lt. Luis Barrera said.
The Mayor's twin sister, Gracie Garcia who sits on the Ben Bolt-Palito Blanco School Board, claimed that a 'mysterious lady' dropped the dog off at her home but obviously authorities aren't buying the story. Garcia was indicted on one felony count of concealing evidence, namely the dog in question.
"The charges have a two- to 10-year sentence or probation for each charge," Jim Wells County District Attorney Joe Frank Garza said.
District Judge Richard Terrell set bond at $2,500 for each count against the sisters Friday afternoon.

Their attorney Homero Canales said the sisters would turn themselves in at the Jim Wells County Sheriffs office Friday evening and post bond.

A hearing has not been set in Terrell's court on the criminal charges against Saenz-Lopez and Garcia.

There is a hearing set for Feb. 4 on the civil suit against Saenz-Lopez, where Terrell is set to decide the custody battle over Puddles/Panchito, said Gutierrez's and Cavazos' attorney, DeeAnn Torres.

"This is going to speak volumes for our hearing that we have scheduled for Feb. 4," Torres said. "Our writ of attachment, which gets the dog back. We just wanted the puppy back."

Canales said the mayor is in fragile health brought on by an onslaught of negativity connected to the case and would not be available for comment anytime soon, and added that the fight is far from over.

"We are going to answer the lawsuit and litigate that," he said. "She will not give the dog back unless there is a legitimate court order that says she has to. The taking of the dog was to save it from certain death. It was going to die They had left the dog with her to take care of it. She took it to the doctor. She decided if she gave it back it would die. She is not in a good way right now. When did it become a crime to love an animal?"

If Saenz-Lopez is found guilty of the felony charges she must immediately forfeit her position as mayor, Alice City Manager Albert Uresti said.

In the meantime, several citizens are working on a recall effort to oust Saenz-Lopez from the mayor's office, said Fidel Rul, who is a former mayor of Alice.

Recall activists plan to turn in 10 required affidavits asking for petitions, Rul said.

"This is going to continue," Rul said. "I don't think it is going to stop. This will happen regardless of the indictments that were handed down today."

Petition carriers must collect a total of 120 signatures asking for a recall election within 30 days, which is 5 percent of the registered voters who turned out in the last Alice City Council election, Alice City Secretary Rene Marshall said.

If the petition drive is successful a special recall election would be held within the following 60 days, Marshall said. (Caller-Times)
"We tell children not to lie or steal, and here we have a mayor who is stealing dogs? What kind of example does that set?" said Dee Ann Torres, the attorney for the original owners. She argued that Friday's twist should help them get the pooch back for good.
So the twisted saga continues and Gutierrez/Cavazos still do not have their dog back. Puddles/Panchito is currently in the custody of Saenz-Lopez's lawyer, Canales, who predicts the charges will not hold up in court.
"If we don't beat it here, we'll beat it at the appellate court. To commit a criminal act, you have to have intent. The dog was taken strictly to save it," the mayor's lawyer said.
"My client is a fragile person and I'm afraid she's going to have a nervous breakdown, but she's very adamant. She will not give the dog back unless ordered to by the court," Canales said.
It seems that popular opinion is strongly against Mayor Saenz-Lopez though with the recall efforts in high gear.
"It's made it very embarrassing for our whole community," said former mayor Fidel Rul.
"Any sensible person would have returned the dog a long time ago. I'm hoping she will come to her senses and step down. If she doesn't, we'll go through with the recall process," Rul said.
Email This Post
Like this post? Subscribe to my RSS feed and get loads more!