Two in 'Dog Killer for Hire' Case Sentenced
Wednesday, October 1st, 2008 at 7:18 am
Well Freddie Mock, the 'Dog Killer for Hire,' and Connie Vanderheiden, the woman who hired Mock to kill her dog, have both pleaded guilty to their crimes. Mock to aggravated animal cruelty, a Class 4 felony, and Vanderheiden to attempted animal cruelty, a misdemeanor. They were both offered and accepted plea deals and now the sentences have been handed down.
As usual there is disappointment in the sentences, Mock agreed in a plea deal to spend 90 days in jail, pay a $500 fine and never own a companion pet again and Vanderheiden agreed in a plea deal to one day in jail and a $500 fine and never own a companion pet again. Both will split the vet bill of $113 for the dog's treatment and euthanization.
I guess it's not as bad as it could have been, we've all seen worse. The best part of the sentence is that neither of them will ever be able to have pets again… in theory, at least.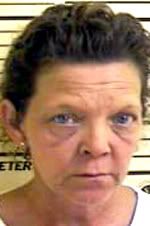 Mason County State's Attorney Kristen Miller said the penalties for Mock and Vanderheiden are intended to deter others from animal cruelty.

"It sends the message that we're not going to tolerate this kind of behavior," she said.

Oldham said she and other members of Pets Without Parents wanted Mock and Vanderheiden to go to prison for at least a year.

"I'm just torn by it," she said. "We feel like the sentences were not harsh enough."

But Oldham said she has seen other defendants get lesser penalties for animal cruelty, and she's glad Mock now has a felony conviction and will never own another dog.

"We were happy with that," she said. "That's something we requested." (PJStar)
It does send a message, as far as I am concerned, that yet again, animal abuse is not taken as seriously as it should be. I'm disappointed that they were both able to take a plea deal even though I understand that stuff like that happens every day regardless of the crime. It's just that once in a while I'd like to see a real sentence handed down that will really send a message to the scum that has so little regard when it comes to the life, to the pain and suffering of some of god's most innocent of creatures!
If you're not familiar with the background, you can read the stories:
Email This Post
Like this post? Subscribe to my RSS feed and get loads more!