University of Michigan Medical School to Stop Using Live Dogs for Surgical Training
Friday, February 27th, 2009 at 8:08 am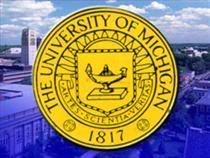 University of Michigan Medical School was one the few medical schools in the country to use live animals and possibly the only one to use shelter dogs to train students for advanced trauma life support training. In January, an animal activist group, The Physicians Committee for Responsible Medicine, launched a campaign to end this practice. They rented billboards with the message, "Don't put man's best friend under the knife. Stop the live dog lab."
His group filed a complaint against the university in January with the U.S. Department of Agriculture, claiming Dr. Richard Burney, the surgeon who runs the Advanced Trauma and Life Support class, made false statements about the utility of simulators to justify using animals to the university's animal-care committee.
The medical school would get dogs from shelters and student would then practice surgical procedures of the live dog. They would anesthetize it and cut it open then when they were dog the dog would be killed because it's injuries from the "training" would leave it unable to recover.
Yesterday the school announced it would end this practice and use simulators for training.
The physicians committee's survey of 201 ATLS classes nationwide found 92% use simulators or human cadavers.
"After careful study, the University of Michigan Health System has decided to use only simulated models for the Advanced Trauma and Life Support courses conducted at the U-M Medical School," a university health system statement said.
"The decision comes from a recommendation by the Health System's Graduate Medical Education Committee after a review of simulators that can be used to train medical professionals in trauma procedures," the statement said.
"To use family pets taken from shelters to teach a course that's better taught using simulators is just gratuitous and it's wrong," said Dr. John J. Pippin, senior medical and research advisor at Physicians Committee for Responsible Medicine. "We are delighted the university has made this change."
This is one step in the right direction in one place…
Email This Post
Like this post? Subscribe to my RSS feed and get loads more!