UPDATE – A Dog's Violent Abuse Caught on Tape
Tuesday, February 26th, 2008 at 8:35 am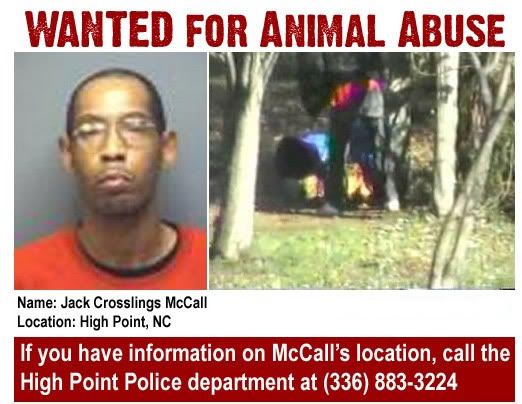 High Point authorities have figured out who the man was that was caught on tape violently abusing; beating, kicking, hanging, a dog in a yard. Police issued warrants for the arrest of Jack Crosslings McCall, 35, on misdemeanor animal cruelty charges.
Originally arrested, William Steward Jr. of High Point,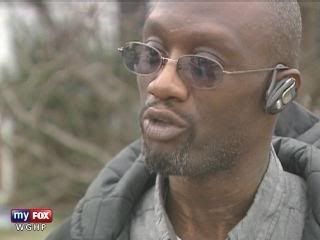 claimed from the beginning that the man caught on tape was not him and on Feb. 18, police dropped charges and apologized to Steward, acknowledging they had arrested the wrong man.
Police said Steward's name was the only one associated with the property on Whittier Ave. where the alleged dog abuse was taking place, and, they said, when they arrived at the house, a man fitting Steward's description bolted.
Neighbors identified the man in the video as someone else, but, according to police, they couldn't locate anyone by that name and so assumed it was an alias for Steward.
"I would offer an apology, but again, if you look at the info, officers made a decision based on what they had," explained Lt. Mike Kirk.
If you can stomach it, you can watch the video HERE. Again and again the video shows the man come out of the house and drag the dog out of a barrel that is obviously his 'house', he's chained to a tree and the man beats him, kicks him, throws him around, holds him up by collar and chain. The dog whines, cries and huddles, attempts to retreat to the what he believes to be the safety of his barrel only to be dragged back out and beaten again and again.
It hurt to watch this, the dog so pitiful and defenseless, his tag still wagging every time the man approached only to be dealt with more abuse.
The dogs have been removed from the property are at the Guilford County animal shelter, which has a policy of not adopting out pit bulls. So sadly their fate may not be a loving forever home in the end.
Email This Post
Like this post? Subscribe to my RSS feed and get loads more!