Update – Burned Yorkie, Bobo, Dies from Injuries
Thursday, October 23rd, 2008 at 8:04 pm
It is with sadness and a heavy heart that I update the story of the little burned Yorkie, Bobo. The poor little dog died today at about 1:30 am at Wheat Ridge Animal Hospital, where he was being treated for burns over 50 percent of his body.
Elisa Mazzaferro, the veterinarian whose team had been working so hard to save Bobo's life said that be died from 'organ failure.'
The shock of the burns apparently did damage to his kidneys, pancreas and other internal organs, veterinarian Elisa Mazzaferro said this morning.
"He suffered cardio-pulmonary arrest. He didn't suffer, he was comfortable."
Although burned greivously over 50% of his tiny body, Dr. Mazzaferro said that Bobo was kept comfortable and out of pain with medication through his treatment. Some animal lovers had raised concerns that the hospital should euthanize Bobo to save him from the pain but Mazzaferro assured everyone that if his condition worsened to a point that the most humane thing to do was euthanasia, they would take that step.
As recently as Wednesday, the Bobo hotline was sounding optimistic: "Bobo was resting comfortably today, greeting us and interacting with his surroundings," said the message. The message said veterinarians were hopeful that a special skin treatment could hasten Bobo's recovery and return him to normal.

On Wednesday, Mazzaferro brought Bobo into a hpyerbaric chamber in Lakewood donated by animal-lover Dr. Alex Thermos.

"It was very peaceful in there," Mazzaferro said. "We took a nap together."

But afterward, when they did surgery to remove some of Bobo's dead tissue, "it showed that some of the organs were failing," she said.

"The burns we could see were only the tip of the iceberg," Mazzaferro said. The failed organs were "the internal consequences from the external burns."

Mazzaferro noted that Bobo was given generous does of pain medicine. Up to the end, "he was alert and responsible and very comfortable. He wasn't suffering." (Rocky Mountain News)
Tanya Martin, who hog-tied Bobo and laid him on top of a burning phonebook on a lighted stove burned was formally charged today with cruelty to animals and fourth-degree arson.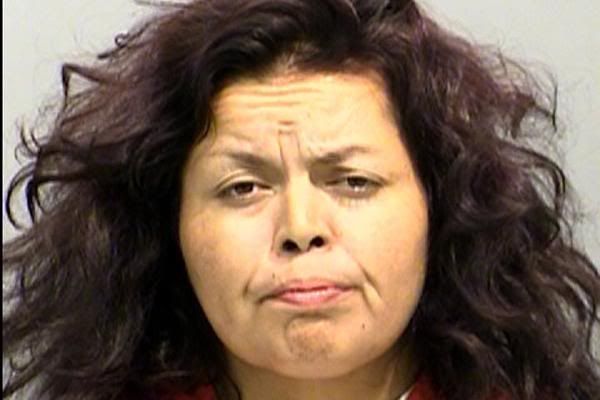 She remains in custody at the Jefferson County Detention Center on $10,000 bond.
Martin is a diagnosed schizophrenic but she had been off her medication for several months.
Martin had gotten Bobo about a year ago, her mother said, from the Denver Dumb Friends League. Bobo was deaf, but Martin fell in love with the dog, Ornelas said, so she took him home anyway. They played like any normal owner and pet would.

But earlier this year, Ornelas said, Martin quit taking her medication. That's when her family and others noticed big changes in her. She would talk to herself, imagine people coming into her Lakewood apartment and stealing things and she became extremely rude.

"Something must have snapped," said Marcie Neimes, manager of the Concordia Apartment Homes in Lakewood, where Martin lived until last month when she was forced to move because she was causing too much trouble. "That dog was her friend."

Ornelas said she called Jefferson County Social Services for help over the past several months. Neimes also worked with the Lakewood Housing Authority to get Martin a more secure place to live with the assistance she needs.

But something failed.

"If she gets her mind clear and realizes what she did to that dog, I don't know what's going to happen to her," Ornelas said. (Denver Post)
If her family and others knew there were problems, why didn't they do anything? As heartbreaking as this whole story is, what makes it even worse is that there is a good chance that it could have been prevented.
Her mother talked about how much Tanya loved the dog, took him with her everywhere, bought him clothes and dressed him up, talked to him like he was her own child. There's no doubt that this sad woman really loved the dog… when she was in her right mind.
Her mother even asked her, when she noticed the changes in Tanya, that maybe she should take Bobo and when of course Tanya said no, she gave in.
This should never have happened! It sounds like all the indicators where there but no one either cared enough or paid enough attention or wanted to 'get involved' to actually do anything and now and innocent life is lost. Sad… sad… sad…
Email This Post
Like this post? Subscribe to my RSS feed and get loads more!