Update on Christine Abrams Case
Wednesday, September 10th, 2008 at 8:46 am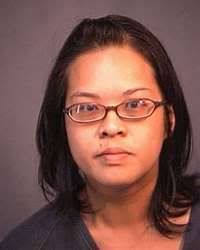 UPDATE – 12/20/08 – Christine Abrams in Jail! – You can also find links to all the background stories on this prolonged and horrific case.
Just wanted to pass along this quick update as I know along with myself, many people are following the Christine Abrams case.
The case has been scheduled to continue at 9 am on October 20 in Viera.
Judge Kelly McKibben today granted a defense motion to move a hearing scheduled for Thursday in the Christine Abrams animal cruelty case to the next available docket sounding at 9 a.m. Oct. 20, a courthouse spokeswoman said.

The case came to a standstill July 29, when Abrams' attorney, Andrew Stine of West Palm Beach, filed an emergency motion asking a circuit judge to remove McKibben from the case over alleged out-of-courtroom communications with a prosecutor about incorrectly filed paperwork.

In asking for the continuance, Stine said he is in trial in Palm Beach County and that the court here has limited jurisdiction over Abrams' case until Circuit Judge Tonya Rainwater rules on his motion, spokeswoman Michelle Kennedy said. (Florida Today )
For background on this story, please take a moment to read – Will Ella Ever Receive Justice?
Email This Post
Like this post? Subscribe to my RSS feed and get loads more!