Update on Confessed Maximus Killer, Derick Phanord – Indicted!
Tuesday, August 7th, 2007 at 4:25 pm
Derick Phanord, 22, of Brentwood, confessed killer of Maximus, was arraigned Tuesday on a grand jury indictment that included felony animal cruelty charges. Phanord pleaded not guilty to two felony counts of aggravated cruelty to animals, two misdemeanor counts of cruelty to animals, as well as weapons possession and traffic charges and was ordered by Suffolk County Court Judge C. Randall Hinrichs held on $100,000 cash bail or $200,000.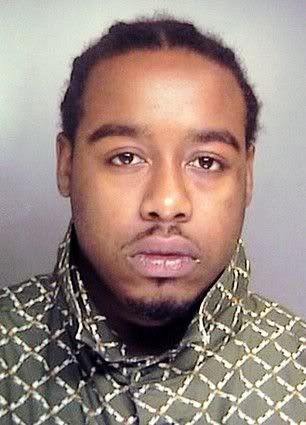 Phanord's attorney said his client "lost his control" because he was angry that the "vicious pitbull" had earlier attacked his other dog, Red, and blinded him in one eye. He said he plans to explore a "temporary insanity" defense.

Phanord's mother, Roline, said her son was a "sweet boy" who has taken care of her as she has battled cancer. She said since the news of her son's arrest, she has been bombarded with hate mail and threatening phone calls at all hours. (Newsday)
"The young man must have been in tremendous shock in order to conduct himself that way," said Sabeti, who said his client was a special education student who never graduated high school. "Maybe the anger of Derick arose from the attack the pit bull made on his puppy?"

Sabeti, who said Phanord's family has been receiving threats ever since his arrest, said his client is "extremely, extremely remorseful. He doesn't know what he can do to correct the past."

Sabeti also appealed for an end to threats he said have been made to Phanord's home. Phanord has been the target of derision and ridicule on various animal rights Web sites since the allegations of abuse surfaced.

"Our wish is that the community would stop being angry with Derick," Sabeti said. (Newsday)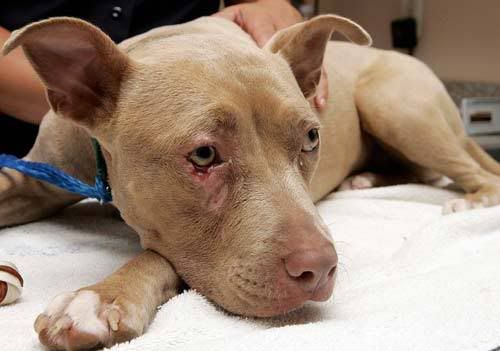 And this other dog that was attacked, Red, he cared so much about her that he locked her in a shed and she was so starved when she was finally rescued that she could barely walk. Thankfully she was rescued in time and after recovery, put up for adoption. She'll have a chance at a wonderful loving forever home, where she won't have to worry about being starved, locked up or set on fire!
Email This Post
Like this post? Subscribe to my RSS feed and get loads more!