Update on UGA Vet School Employee Puppy Killing
Sunday, November 4th, 2007 at 8:18 am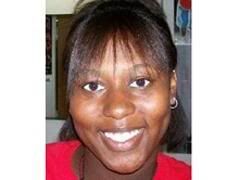 In October, Ashley Council, 20 of Ellenwood, GA, was arrested for fatally beating seven 7-8-week-old puppies and leaving them to die in a box behind a convenience store, either in or by a dumpster. A pipe was found by the puppies' beaten, huddled bodies.
The box of puppies was found by a store employee on September 8.
Council was charged with seven counts of animal cruelty after a label on the box was traced back to her. Now she has been indicted on those seven counts and each count of aggravated animal cruelty is punishable by one to five years in prison and a fine of up to $15,000.
"Whatever happened was unintentional," Council said in a telephone interview with The Red & Black student newspaper after her arrest. "This isn't anything I'd do."
She added, "This is so bad. Everything is messing up. I didn't do anything."
Initially reported as a junior at the University of Georgia and a lab technician at UGA's Veterinary Teaching Hospital, the latest report lists her name as 'Rose Council' rather than 'Ashley Council' and although UGA spokesman Tom Jackson will not confirm her as a student, she was listed in the UGA's student directory in 2005-06. Jackson also says she worked as a part-time clerical worker at the UGA Vet Hospital although she has since been suspended without pay.
Council is currently free on a $7,000 bond.
Not sure about the discrepancies between the two reports but there's no doubt this is the same person and I for one am relieved to hear that, whether as a lab tech or clerk, she is not long working in an environment where there are animals. Just the thought that anyone could harm an innocent and defenseless animal makes me angry but for someone to beat a litter of tiny puppies to death with a pipe, that person is a monster!
Source – AJC
Email This Post
Like this post? Subscribe to my RSS feed and get loads more!