Vet School Student Faces 7 Counts for Beating Puppies to Death
Wednesday, October 3rd, 2007 at 7:03 am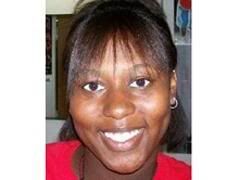 Ashley Council, a 20 year old University of Georgia student who works as a lab technician at UGA's Veterinary Teaching Hospital has been arrested and charged with seven counts of animal cruelty after she beat a litter of puppies to death, according to Athens police.
Athens police said they believe Ashley Council killed the puppies and left them in a box behind a convenience store.

Authorities said the litter of puppies — that appeared to be between seven and eight weeks old — were found in a box behind a store with a long pipe beside the puppies beaten bodies. Athens-Clarke County Police Detective Rebecca Taft said the puppies were covered with bruises and open wounds and she believed, "they suffered."

Taft also said the puppies were found huddled in a bunch.

Council was arrested after officials traced a shipping label on the box back to her. She was arrested Thursday and charged with seven counts of felony animal cruelty.

A spokesman for the vet school, Tracy Giese, told the AJC Council is still employed with the hospital but does not have contact with animals.

According to Council's Facebook Internet profile, "Animal Planet" is among her favorite shows and she belongs to a group called "Animal Rights." (WSB Atlanta)
This is just unbelievable! And the fact that she is still employed at a vet teaching hospital, regardless or whether she is supposed to have contact with animals or not is unconscionable! Yes, I know, innocent until proven guilty but anyone who could even potentially have done something like this I just don't feel should even be in an environment where animals are.
Email This Post
Like this post? Subscribe to my RSS feed and get loads more!