Welcome to My Blog – For the Love of the Dog!
Friday, March 30th, 2007 at 2:42 pm
First, I'd like to welcome you to my blog, For the Love of the Dog. Obviously I'll be posting pretty much anything and everything regarding our loved canine companions. 😀
Next I'd like to introduce to my furbabies…
 We have my Jezzie, she's a 4 yr old, liver and white, purebred English Spring Spaniel and the doggie love of my life!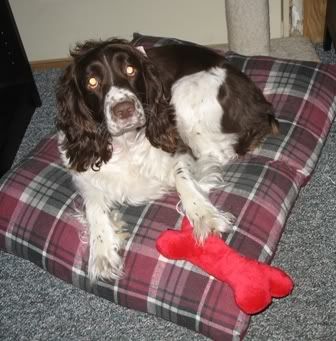 Then we have my Bruti boy, a 3 yr old, black and white, purebred English Springer Spaniel.  He's my rowdy boy, forever puppy and a sweet little lover!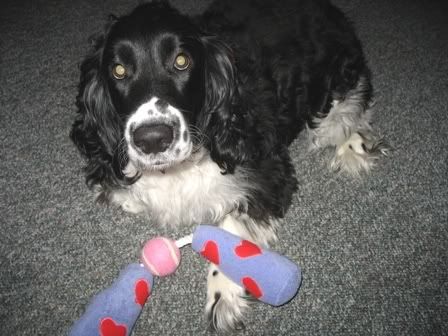 These babies get along wonderfully together and are about as spoiled as as dogs can be!! 😀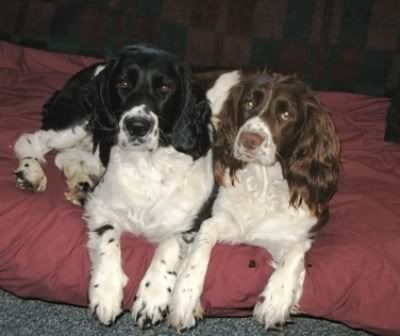 I hope you like meeting them and since they are my 'babies' you'll hear more about them as time goes on.  My life is filled with "Jezzie & Bruti stories' and I welcome you to share your stories and your 'babies' with me too!
 So 'woof' from Jezz and Brut, till next time!!
Email This Post
Like this post? Subscribe to my RSS feed and get loads more!