Woman Chooses 'Mickey Mouse' Over Dogs – One Dead
Monday, October 8th, 2007 at 7:11 am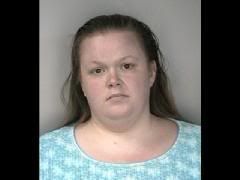 Alicia Visscher of Tampa Bay, FL decided that a trip to Disney World took priority over the lives of her three dalmatians so she left them to die in a hot and sunny yard without any food or water.
Neighbors finally alerted the authorities after constant barking and it was not a pleasant sight that greeted them. One dog was in such bad shape it had to be euthanized, the two surviving dogs were seized and will be put up for adoption.
And good ole' Alicia Visscher? Well, she was arrested and charged with one count of felony animal cruelty and two counts of improper confinement of animals. She has been released from jail on a $2,500 bond.
Wonder when her next trip to Disney World will be and if this one was worth it? People who have so little regard when it comes to the lives of living creatures should not be allowed to be near them! Wonder if she has children?
Source – WFTV
Email This Post
Like this post? Subscribe to my RSS feed and get loads more!