Woman Starved Dog Because 'She Never Wanted it Anyway'
Saturday, May 10th, 2008 at 7:51 am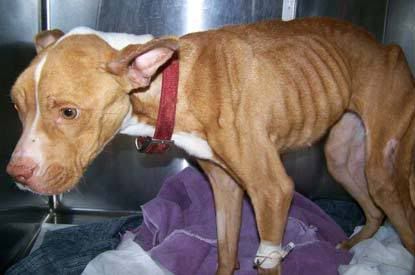 Jekea R. Vickers, 29, of 608 Bethune Drive in FL figured since she didn't want the dog anyway, so why bother to care for it and she didn't
This dog, dubbed Miss Ginny by her rescuers, was found dumped in a small wooden crate. Looking like a skin covered skeleton, surrounded by urine and feces, without water or food, she weighted only 21 lbs, less than half her normal weight.
When she was found, there was no movement, no detectable pulse or blood pressure, no signs of life in this poor dog, until she moved her eyes. This tiny movement prompted a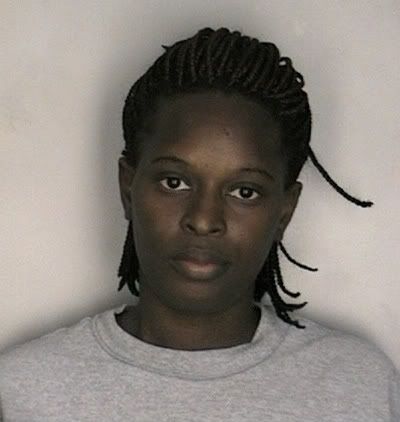 Hillsborough County Animal Services investigator to rush the dog to an emergency vet clinic.
Vickers told police that the dog belonged to her live-in boyfriend who was in jail and that she never wanted the dog anyway. She says she didn't do anything wrong because she called animal control about two months ago and told them to come and get it.
But that's not the way things work.
"We are not a delivery service," Animal Services spokeswoman Marti Ryan said. "She has to come and bring it to us. It's her property and she knew it."
Vickers was arrested on one felony count of animal cruelty by starvation and a misdemeanor of improper confinement of an animal without food or water and released from Orient Road Jail later the same day after posting a $2,500 bond.
Mizz Ginny, named after on of her rescuers, was placed on intravenous fluids until she's strong enough to take water and soft food on her own. So far she is reacting positively to treatment and shows no aggression. Her survival is still not a definite thing, on top of being severely emaciated, she's also heartworm positive.
Heartworm treatment is costly and can be dangerous, especially to a dog is as weakened condition as Mizz Ginny is. Until she's healthier, she'll have to wait for treatment. The cost of treatment is also often a deterrent to adoption.
If Mizz Ginny recovers, they'll look for a rescue group to take her in.
Email This Post
Like this post? Subscribe to my RSS feed and get loads more!